Visit of Innocent X to the Fountain of the Rivers
Author:
Filippo Gagliardi, attr. (1606 about - 1659)
The painting, attributed at Filippo Gagliardi, represents the Fountain of the Four Rivers in Piazza Navona, completed by Gian Lorenzo Bernini in 1651, during the visit of Pope Innocent X (1644-1655) in an unofficial form, due to the absence of the procession with the cardinals. The fountain, taken from the north side, dominates the space of the composition with respect to the surrounding buildings, and two of the four colossal statues of the rivers are clearly visible, allegorical personifications of the parts of the world then known: the Ganges and the Nile, while the Rio de la Plata can be seen in the shadows. The painting constitutes a valuable urban and architectural documentation of the southern end of Piazza Navona, with Palazzo Pamphili on the right and Palazzo Orsini (demolished at the end of the 18th century to make way for Palazzo Braschi) and Palazzo De Torres-Lancellotti at the back.
The hall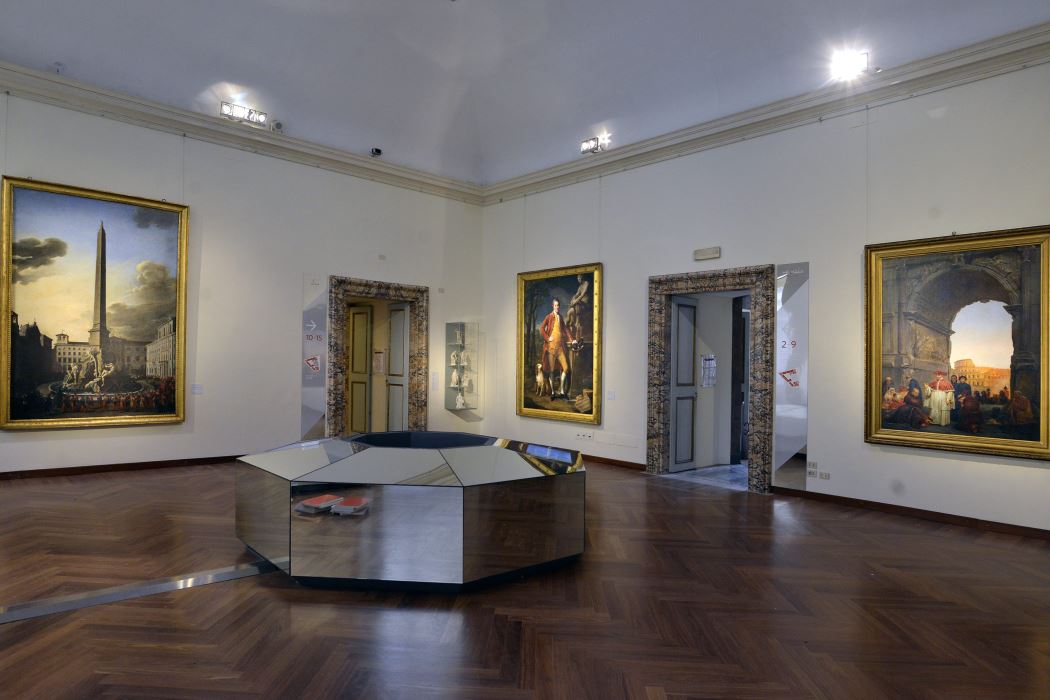 (sala 1)
Nell'intento di accogliere e orientare il visitatore, la prima sala del museo ha la funzione di Incipit ed espone quindi quattro opere rappresentative dei temi narrativi esplicitati lungo il percorso espositivo.
The other halls
You may also be interested in